Looking, Finding, Living, Sharing
Ian Waelder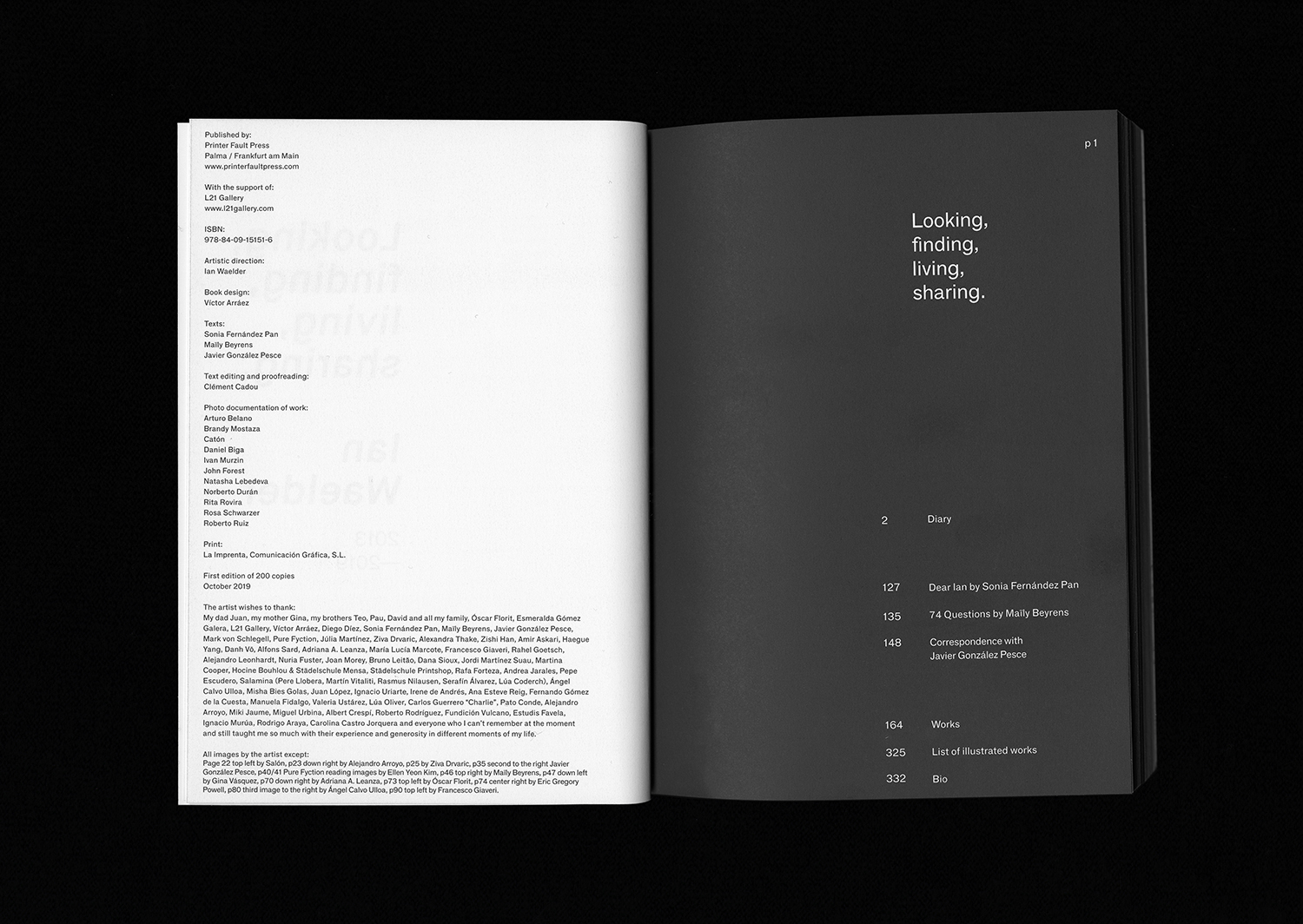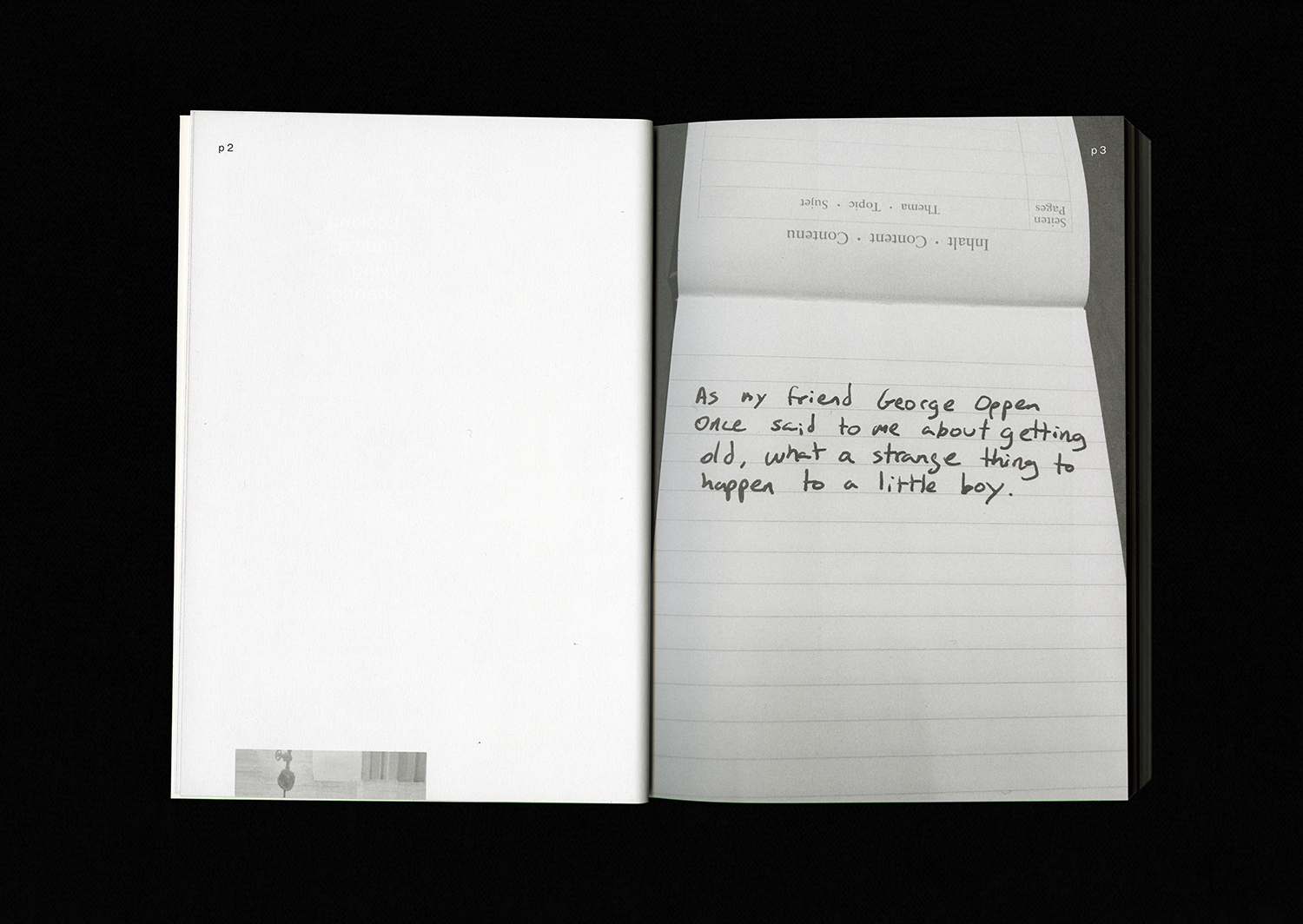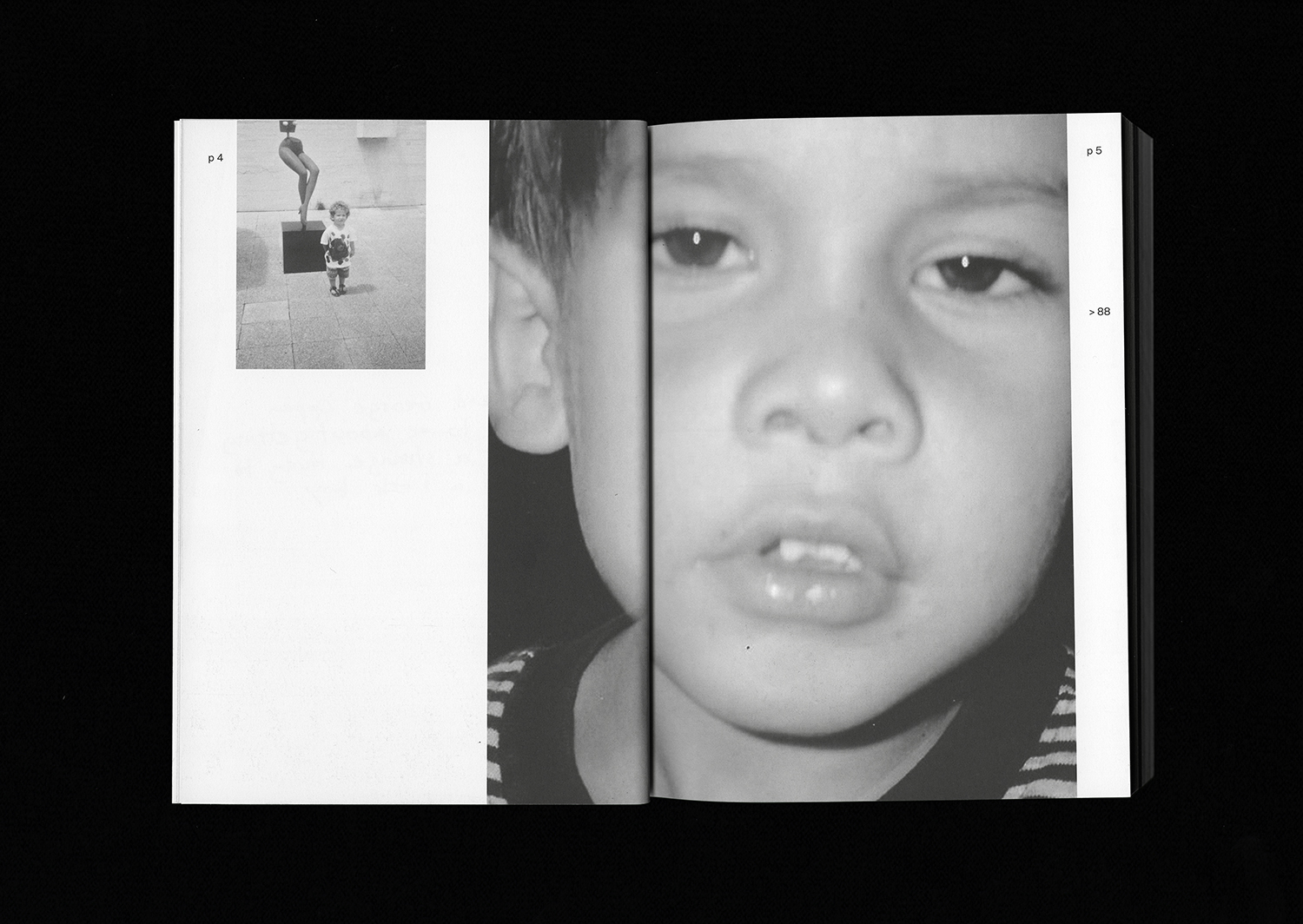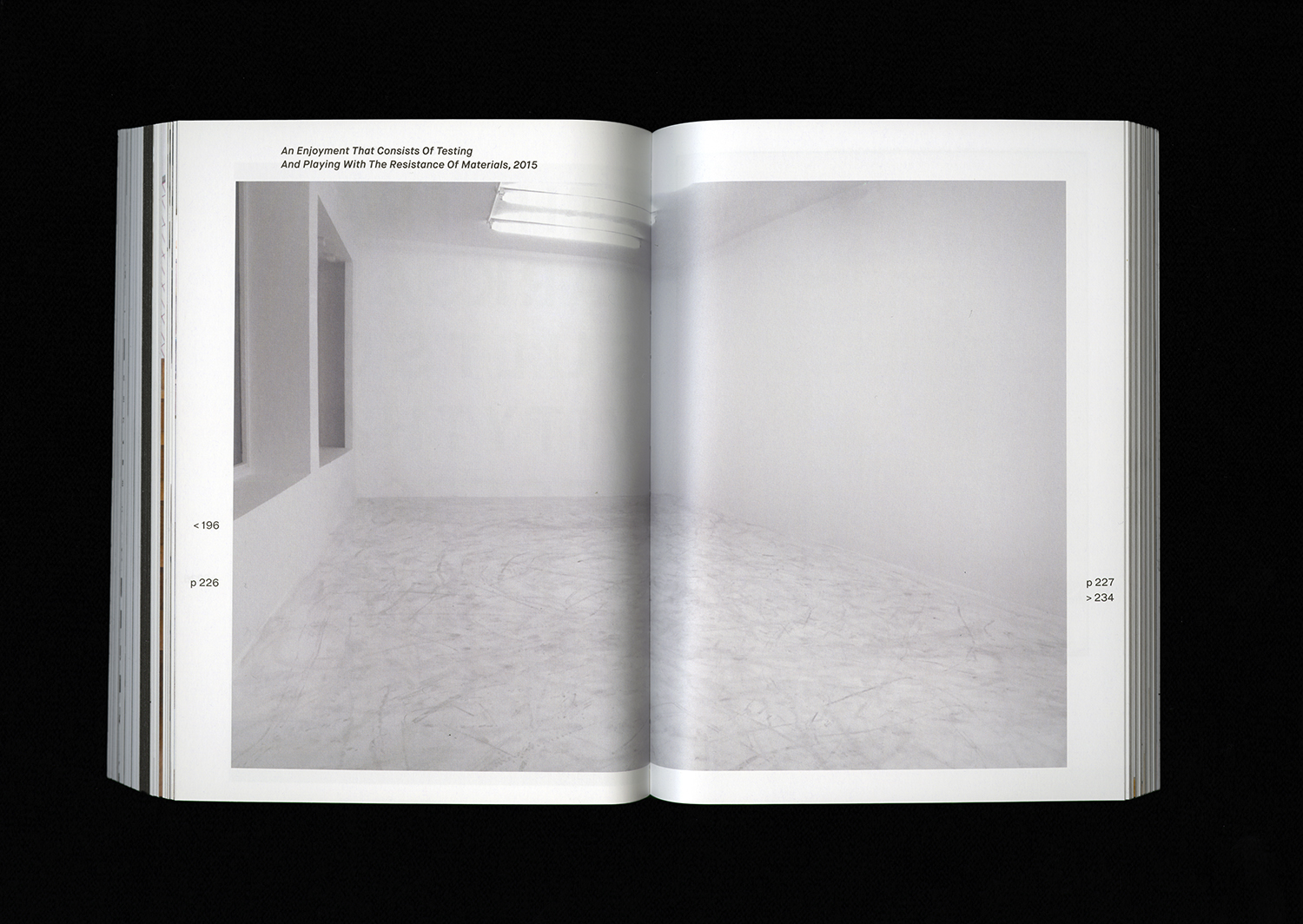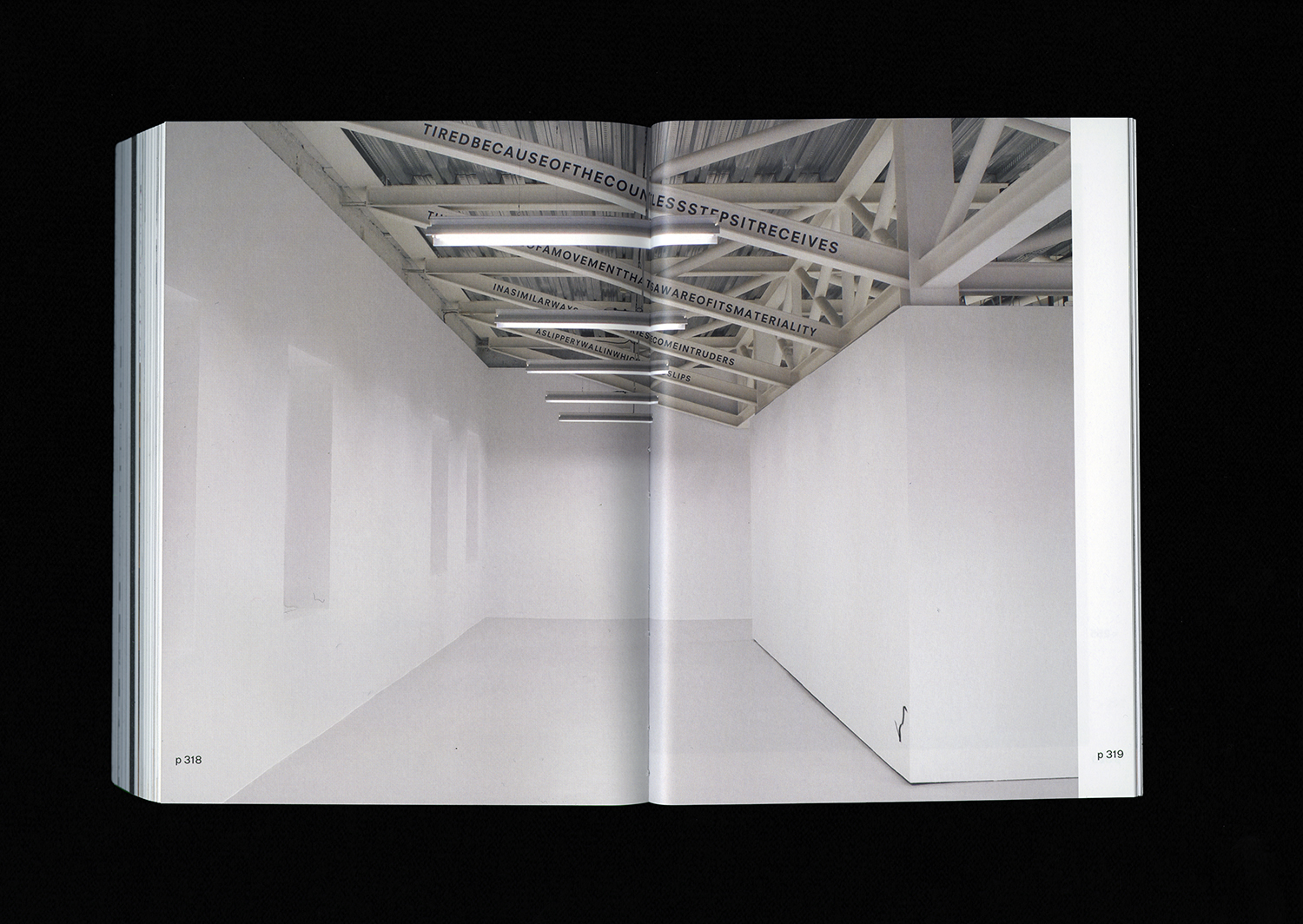 Language: English
Size: 23 x 16,5 cm
Pages: 334
Binding: Smyth sewn
Illustrations: Color and b/w
Format: Softcover
1st ed: October 2019
Run: 200 copies
ISBN: 978-84-09-15151-6

Editor and layout: Ian Waelder
Texts: Adriana A. Leanza, Lucía Marcote, Sonia Fernández Pan,
Maïly Beyrens, Javier González Pesce
Proofreading: Clément Cadou
Designer: Víctor Arráez



Looking, Finding, Living, Sharing
is the first monograph publication of Ian Waelder, conceived as a map of connections and intimate links between documentation of his work and his personal life.
For Waelder the line between the art practice and the daily life events is often more and more inaudible and the publication aims to underline this diaristic aspect through a labyrinthine structure that leads the reader into three different sections: Diary, Texts and Illustrated Works (2013 - 2019).
This book includes an insert poster and texts and interventions by Maïly Beyrens, Lucía Marcote, Adriana A. Leanza, Sonia Fernández Pan and Javier González Pesce.
Published with the support of
L21 Gallery
, Palma.